This Maple Bacon Cheddar Burger combines some of my favorite things: maple syrup, maple bacon, and cheddar cheese on a meaty burger.
If your husband is like most, he loves to grill. Mine (Sam) is a grill master and grills just about everything. You know those pictures forwarded around social media of men grilling outside during a snowstorm? Yep, mine does that. In fact, that might have just been a picture of Sam you've seen.
Last year, we traveled to Kingsport, TN, to experience the Tennessee Oktoberfest Craft Bier Garden. Personally, I can't stand the stuff, but Sam loves it on occasion. While there, he discovered a maple bacon beer and fell in love. Sam has brought home a variety of craft beers over the years, but the maple bacon came in second only to pumpkin beer. The maple bacon beer inspired him, though. He left saying he wanted to develop his own maple bacon cheddar burger.
We tried a few versions of this burger before settling on this one, and let me tell you – it is amazing! It's a monster, and I get hungry just looking at it.
First of all, who doesn't love bacon?? Maple bacon makes it even better. The recipe makes the meat a bit spicy, which complements the sweet flavor very well. If you don't like spicy food, though, you can leave out the red pepper flakes.
I love cheese on just about anything. Not the processed stuff, though….real cheese. I love sharp cheeses, but you could use a mild cheese.
This monster has real maple syrup inside. It's crazy good.
This is a recipe that your husband will want to try if he enjoys grilling. Even if he doesn't, making this for him will almost guarantee a win, as it has passed the man-pleasing test.
Sam recommends pairing the maple bacon cheddar burger with an ale or porter beer, such as New Castle Brown Ale. Me, well, I'd rather just have a Diet Coke.
This post has been featured on: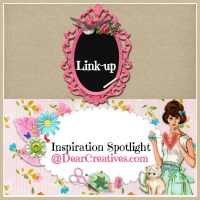 Combine ground chuck, thyme, parsley, red pepper flakes, and egg in large bowl. Mix thoroughly.

Make 4 patties and cook to your liking.

Cook bacon while patties are cooking and set aside.

Place cheese on patties while hot so that it melts and transfer to bun.

For each burger, break 2 pieces of bacon in half and place on top of patty.

Drizzle maple syrup over bacon.

Add any condiments and add-ons of your choosing.